I built this board several months ago. It's a USB gamepad circuit with 6 buttons mapped to correlate with the standard layout of a Street Fighter IV FightStick for the PS3.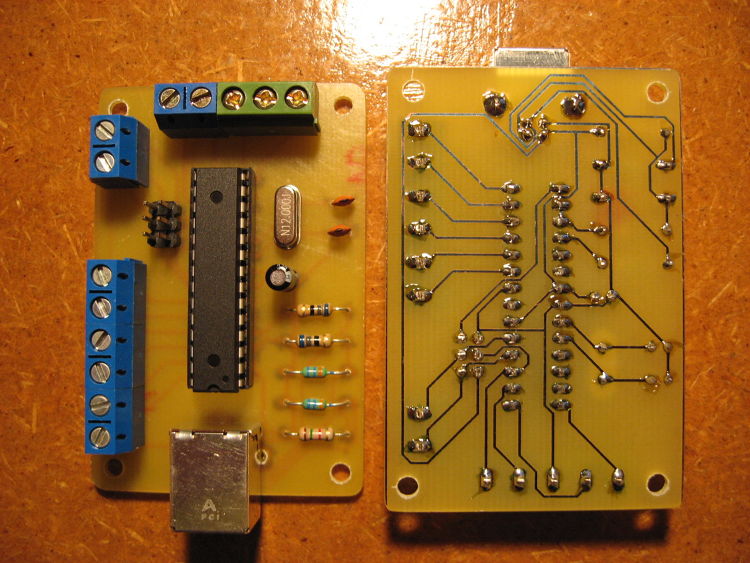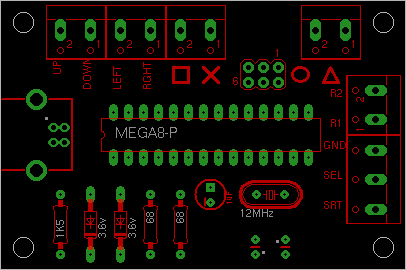 It's based on another design by Raphaël Assénat.
You'll find the source code and Eagle files here, both licensed under the GPL.
PS: It'll also work just fine on a Window/Linux/Mac OS X computer as well since all operating systems come with drivers for USB HID gamepads.